48th FAMA FESTIVAL | SUBMISSIONS OPEN UNTIL 2018-05-14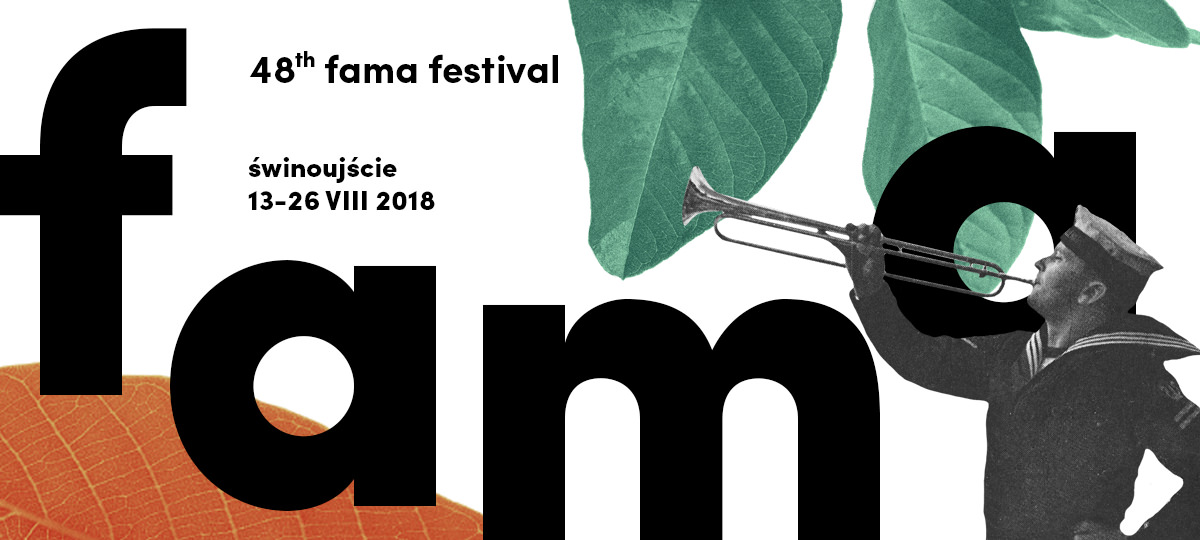 48th FAMA FESTIVAL | SUBMISSIONS OPEN UNTIL 2018-05-14
Dear Sir or Madam,
On behalf of the organisers of *FAMA Festival*, whose 48th edition will take place in *Świnoujście (Poland)*on *August 2018*, I am writing to ask you to distribute the information about our competition offer among your students.
We are waiting for students and graduates of art schools. Our offer is addressed to people who take their artistic careers seriously, who are interested in developing their skills, confronting and cooperating with other artists. *The deadline for all applications: 2018-05-14*.
Organizer guarantees accommodation and the one meal a day for the participant during his/her residence.
Thanks to the *interdisciplinary character of the festival*our guests and participants represent all possible fields of art: jazz, folk and classical music, music bands of all genres, singers, visual artists, photographers, filmmakers, scenographers, actors, dancers, performers, comedians, writers, and also – journalists, art critics. For more information please visit our website: _www.fama.org.pl/en/home <www.fama.org.pl/en/home>_.
*All information concerning the competition admissions can be found in the file attached*.
Thank you in advance. We want to reach as many potential festival participants as possible.
*
**Alicja Sawicka *Dyrektor Programowa Festiwalu FAMA 2018
+48 506 131 982 fama.festiwal@gmail.com <mailto:fama.festiwal@gmail.com>
*Świnoujście, 13-26 VIII 2018* www.fama.org.pl <www.fama.org.pl/> www.facebook.com/festiwal.fama <www.facebook.com/festiwal.fama>